The Libertarian Party of Lee County meets on the first Wednesday of every month. Our June meeting is at our usual spot: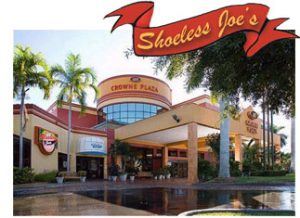 Shoeless Joe's at Bell Tower Crowne Plaza.
13051 Bell Tower Drive
Fort Myers, FL 33907
Everyone is welcome to attend.
Informal discussion starts at 6:00 pm, the meeting starts at 7:00 pm.  Make new friends, and bring friends with you.
Our June meeting is dedicated to hear from municipal candidates for City of Cape Coral and Fort Myers. The format will be informal, with speakers allotted time to address attendees, and then to take questions. Speaking time will depend on confirmed attendance.
Guest speakers, and the agenda will be posted on Facebook when available.