First Wednesdays = General Meetings
The Libertarian Party of Lee County meets on the first Wednesday of every month. We usually meet at: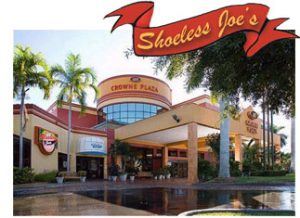 Shoeless Joe's at Bell Tower Crowne Plaza.
13051 Bell Tower Drive
Fort Myers, FL 33907
Everyone is welcome to attend.
Sometimes we meet at the Libertarian Party of Lee County headquarters at: Butterfly Estate 1815 Fowler St, Fort Myers, FL 33901
Please check here before you head for the meeting so you go to the correct place. Informal discussion starts at 6:00 pm, the meeting starts at 7:00 pm.  Make new friends, and bring friends with you.
5-Apr-2017, 3-May-2017, 7-Jun-2017, 5-Jul-2017
Third Tuesdays = Taco Tuesdays!
21-Mar-2017,  18-Apr-2017, 16-May-2017, 20-Jun-2017, 18-Jul-2017
Third Tuesdays = Executive Board Meeting
6:00 pm – 6:30 pm.  Contact LPLC Chair, Rick Molek for agenda and conference call information.
15-Mar-2017,  18-Apr-2017, 16-May-2017, 20-Jun-2017, 18-Jul-2017
First & Third Fridays = ArtWalk/MusicWalk Road Cleanup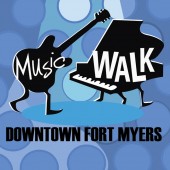 Meet at HQ at 6:00 pm
2017 Dates:
March 3 & 17, April 7 & 21, May 19 (out of town on the 5th for LPF Convention) June 2 & 16, July 7 & 21, August 4 & 18, September 1 & 15, October 6 & 20, November 3 & 17, Dec 1 & 15