First Wednesdays = General Meetings
The Libertarian Party of Lee County meets on the first Wednesday of every month. We usually meet at: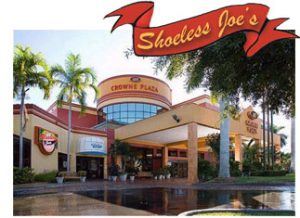 Shoeless Joe's at Bell Tower Crowne Plaza.
13051 Bell Tower Drive
Fort Myers, FL 33907
Everyone is welcome to attend.
Sometimes we meet at the Libertarian Party of Lee County headquarters at: Butterfly Estate 1815 Fowler St, Fort Myers, FL 33901
Informal discussion starts at 6:00 pm, the meeting starts at 7:00 pm.  Make new friends, and bring friends with you.
Third Tuesdays = Taco Tuesdays!